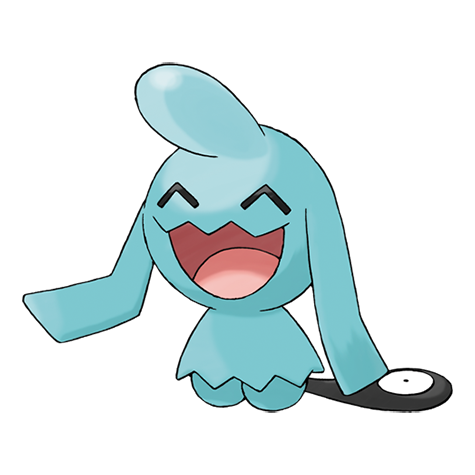 About Wynaut
Wynaut gather on moonlit nights to play by squeezing up against each other. By being squeezed, this Pokémon gains endurance and is trained to dole out powerful counterattacks. It grows strong by pushing up against others en masse. It loves eating sweet fruit. It tends to move in a pack with others. They cluster in a tight group to sleep in a cave.
Pokédex entry #360
Wynaut Evolution

Wynaut in Pokémon GO
It's possible to hatch Wynaut from an egg?
Yes, Wynaut it's a Pokémon that can be hatched from an egg. Wynaut can be hatched from a 5km egg.
How many CP would Wynaut have after evolving?
If you've catched a Wynaut and you want to know how many points it would have after evolving, use this evolution calculator and find out easily. You just need to write your Bulbasaur CP and then click "Evolve".