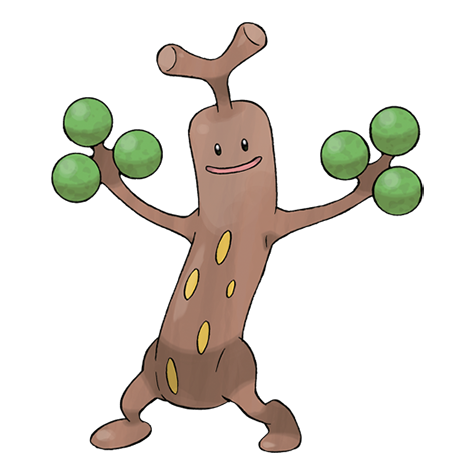 About Sudowoodo
Sudowoodo camouflages itself as a tree to avoid being attacked by enemies. However, because its hands remain green throughout the year, the Pokémon is easily identified as a fake during the winter. It disguises itself as a tree to avoid attack. It hates water, so it will disappear if it starts raining. Although it always pretends to be a tree, its composition appears more similar to rock than to vegetation.
Pokédex entry #185
Sudowoodo Evolution

Sudowoodo in Pokémon GO
It's possible to hatch Sudowoodo from an egg?
Yes, Sudowoodo it's a Pokémon that can be hatched from an egg. Sudowoodo can be hatched from a 10km egg.