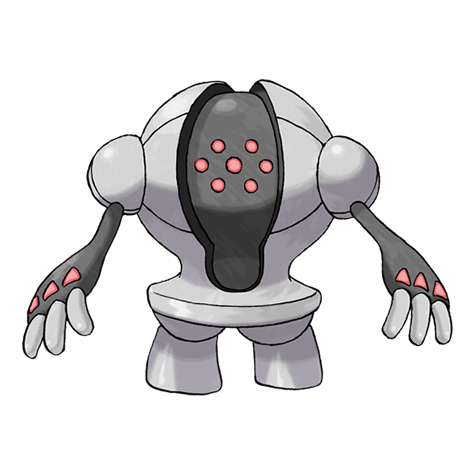 About Registeel
Registeel was imprisoned by people in ancient times. The metal composing its body is thought to be a curious substance that is not of this earth. Its body is said to be harder than any kind of metal. A study has revealed that its body is hollow. Tempered by pressure underground over tens of thousands of years, its body cannot be scratched.
Pokédex entry #379
Registeel Evolution
Registeel is a type steel Pokémon that doesn't evolve

Registeel in Pokémon GO
It's possible to hatch Registeel from an egg?
No, Registeel can't be hatched.