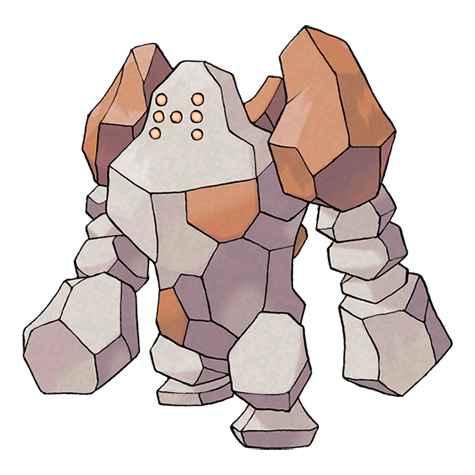 About Regirock
Regirock's body is composed entirely of rocks. Recently, a study made the startling discovery that the rocks were all unearthed from different locations. The same rocks that form its body have been found in ground layers around the world. Its entire body is made of rock. If any part chips off in battle, it attaches rocks to repair itself.
Pokédex entry #377
Regirock Evolution
Regirock is a type rock Pokémon that doesn't evolve

Regirock in Pokémon GO
It's possible to hatch Regirock from an egg?
No, Regirock can't be hatched.