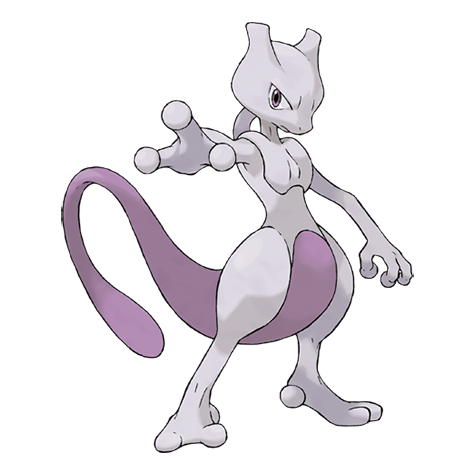 About Mewtwo
Mewtwo is a Pokémon that was created by genetic manipulation. However, even though the scientific power of humans created this Pokémon's body, they failed to endow Mewtwo with a compassionate heart. A Pokémon created by recombining Mew's genes. It's said to have the most savage heart among Pokémon. It was created by a scientist after years of horrific gene-splicing and DNA-engineering experiments.
Pokédex entry #150
Mewtwo Evolution
Mewtwo is a type psychic Pokémon that doesn't evolve

Mewtwo in Pokémon GO
It's possible to hatch Mewtwo from an egg?
No, Mewtwo can't be hatched.