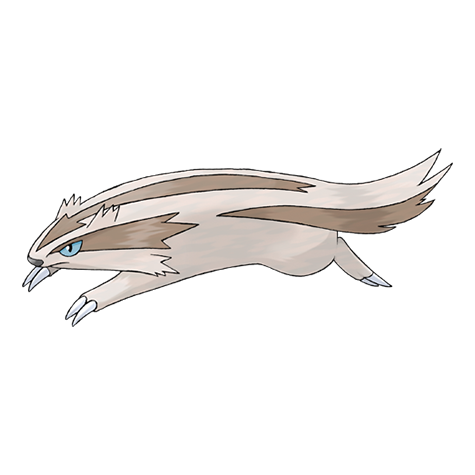 About Linoone
When hunting, Linoone will make a beeline straight for the prey at a full run. While this Pokémon is capable of topping 60 mph, it has to come to a screeching halt before it can turn. It charges prey at speeds over 60 mph. However, because it can only run straight, it often fails. When running in a straight line, it can easily top 60 miles an hour. It has a tough time with curved roads.
Pokédex entry #264
Linoone Evolution

Linoone in Pokémon GO
It's possible to hatch Linoone from an egg?
No, Linoone can't be hatched.
Which are Linoone's strengths and weaknesses?
Linoone is a normal type Pokémon. normal type pokémons but weak against rock pokémons. They are not affected by ghost type pokémons.
Linoone is STRONG against...
Linoone is WEAK against...
rock