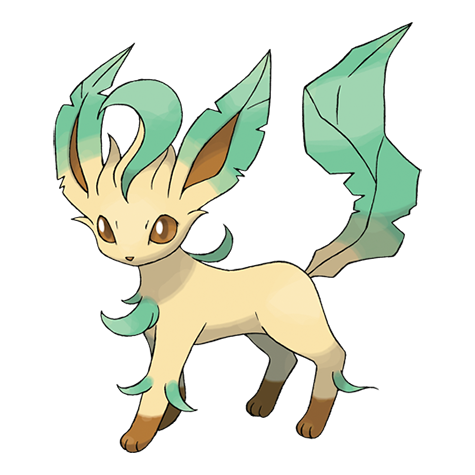 About Leafeon
The younger they are, the more they smell like fresh grass. With age, their fragrance takes on the odor of fallen leaves. When you see Leafeon asleep in a patch of sunshine, you'll know it is using photosynthesis to produce clean air. Just like a plant, it uses photosynthesis. As a result, it is always enveloped in clear air.
Pokédex entry #470
Leafeon Evolution
Leafeon is a type grass Pokémon .

Leafeon in Pokémon GO
It's possible to hatch Leafeon from an egg?
No, Leafeon can't be hatched.
Which are Leafeon's strengths and weaknesses?
Leafeon is a grass type Pokémon. grass type pokémons are strong against water, ground, rock pokémons but weak against fire, grass, poison, flying, bug, dragon pokémons.