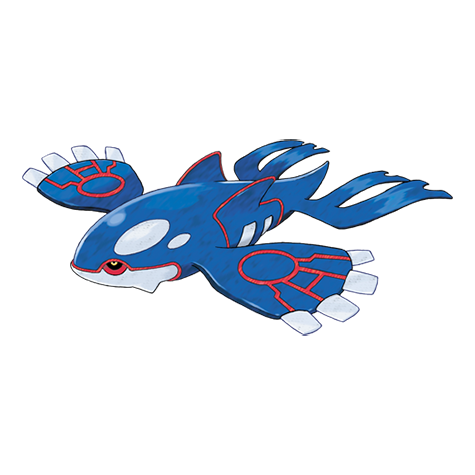 About Kyogre
Kyogre is said to be the personification of the sea itself. Legends tell of its many clashes against Groudon, as each sought to gain the power of nature. It is said to have widened the seas by causing downpours. It had been asleep in a marine trench. A mythical Pokémon said to have swelled the seas with rain and tidal waves. It battled with Groudon.
Pokédex entry #382
Kyogre Evolution
Kyogre is a type water Pokémon that doesn't evolve

Kyogre in Pokémon GO
It's possible to hatch Kyogre from an egg?
No, Kyogre can't be hatched.