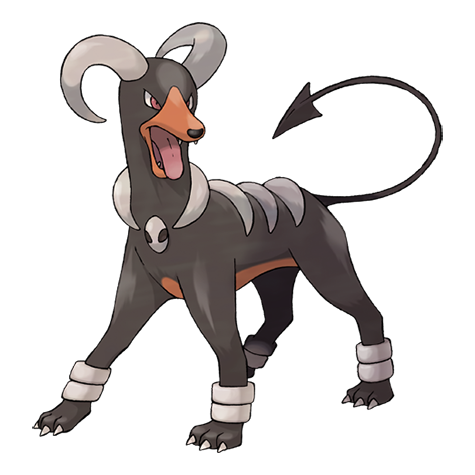 About Houndoom
In a Houndoom pack, the one with its horns raked sharply toward the back serves a leadership role. These Pokémon choose their leader by fighting among themselves. The flames it breathes when angry contain toxins. If they cause a burn, it will hurt forever. Long ago, people imagined its eerie howls to be the call of the grim reaper.
Pokédex entry #229
Houndoom Evolution

Houndoom in Pokémon GO
It's possible to hatch Houndoom from an egg?
No, Houndoom can't be hatched.
Which are Houndoom's strengths and weaknesses?
Houndoom is a dark and fire type Pokémon. dark type pokémons fire type pokémons are strong against grass, ice, bug, steel, fairy pokémons but weak against fire, water, rock, dragon pokémons.