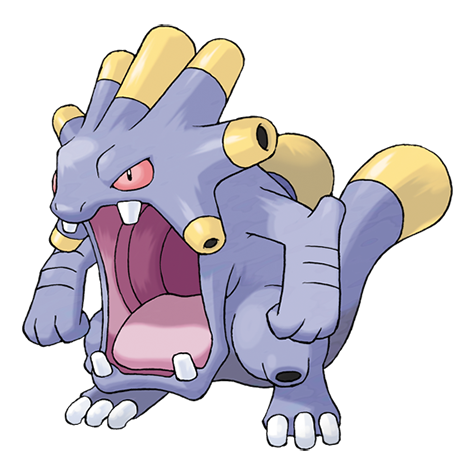 About Exploud
Exploud communicates its feelings to the others by emitting whistle-like sounds from the tubes on its body. This Pokémon only raises its voice when it is in battle. Its roar in battle shakes the ground like a tremor--or like an earthquake has struck. Its howls can be heard over six miles away. It emits all sorts of noises from the ports on its body.
Pokédex entry #295
Exploud Evolution

Exploud in Pokémon GO
It's possible to hatch Exploud from an egg?
No, Exploud can't be hatched.
Which are Exploud's strengths and weaknesses?
Exploud is a normal type Pokémon. normal type pokémons but weak against rock pokémons. They are not affected by ghost type pokémons.
Exploud is STRONG against...
Exploud is WEAK against...
rock