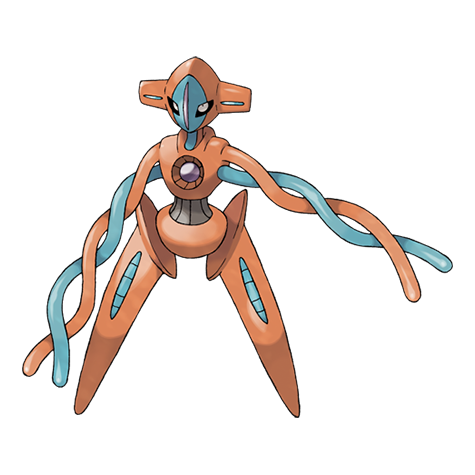 About Deoxys
Deoxys emerged from a virus that came from space. It is highly intelligent and wields psychokinetic powers. This Pokémon shoots lasers from the crystalline organ on its chest. DNA from a space virus mutated and became a Pokémon. It appears where auroras are seen. An alien virus that fell to earth on a meteor underwent a DNA mutation to become this Pokémon.
Pokédex entry #386
Deoxys Evolution
Deoxys is a type psychic Pokémon that doesn't evolve

Deoxys in Pokémon GO
It's possible to hatch Deoxys from an egg?
No, Deoxys can't be hatched.