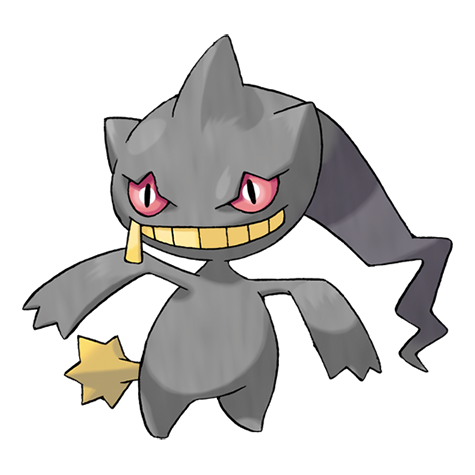 About Banette
A cursed energy permeated the stuffing of a discarded and forgotten plush doll, giving it new life as Banette. The Pokémon's energy would escape if it were to ever open its mouth. Strong feelings of hatred turned a puppet into a Pokémon. If it opens its mouth, its cursed energy escapes. A doll that became a Pokémon over its grudge from being junked. It seeks the child that disowned it.
Pokédex entry #354
Banette Evolution

Banette in Pokémon GO
It's possible to hatch Banette from an egg?
No, Banette can't be hatched.
Which are Banette's strengths and weaknesses?
Banette is a ghost type Pokémon. ghost type pokémons but weak against psychic pokémons.
Banette is STRONG against...
Banette is WEAK against...
psychic